Home Care: Maybe you have a parent or grandparent who has lived in the same house since you were born.
Some seniors may not want to move out of this house and would rather age in place. Does that sound familiar? Aging in place is common among the senior community, and there are other ways of getting your loved one help without sending them to a nursing community. These communities aren't bad, and some seniors may even have a lot of fun living in one, but for other seniors, this is not something they desire and home care might be a better option.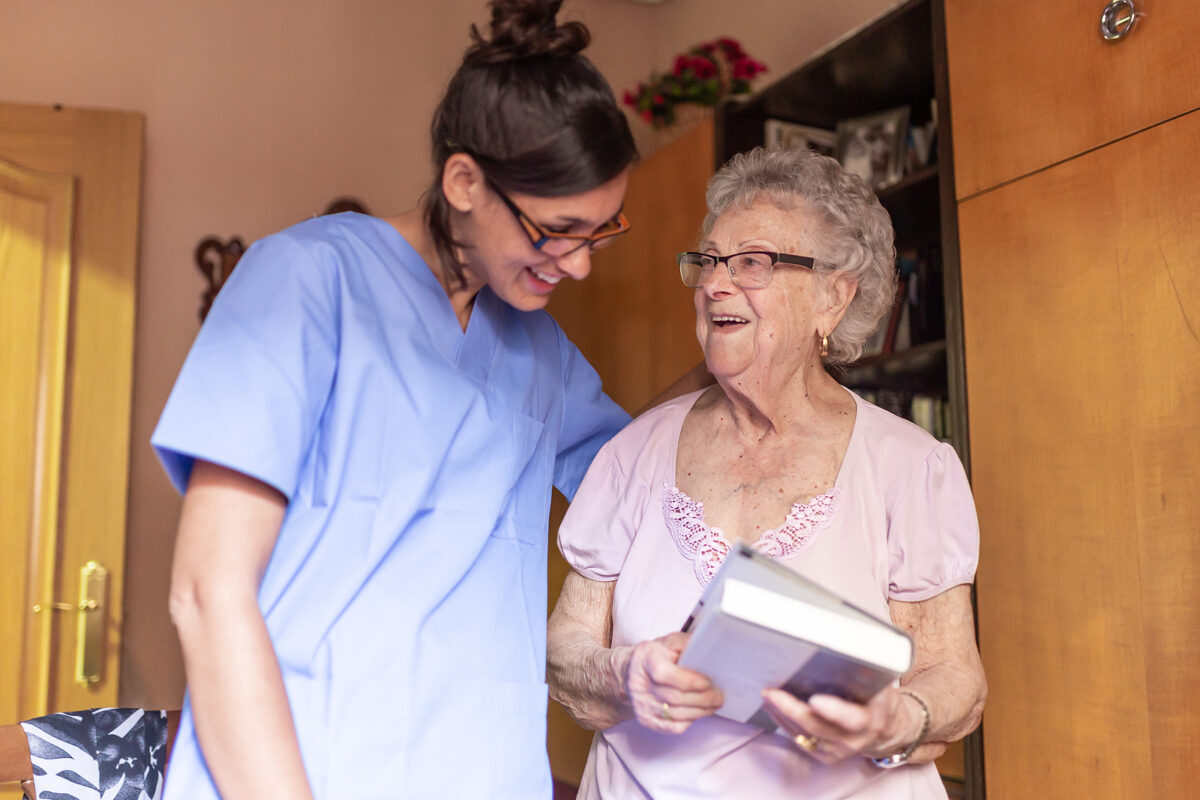 If you have not yet heard of senior home care, it's time to start some research.
Right now is the perfect time to hire senior home care for your loved one. The holidays are coming up, and you may be extra busy with your own family; this can leave the senior feeling lonely and a bit blue. Senior home care can be the companion they need to stay happier through the holiday season and spice things up in their life. Senior home care is the perfect gift to give this holiday when a senior wants to age in place.
Attempting to manage your elderly loved one's care during the holidays is difficult and adds additional stress to an already hectic schedule. Here's how hiring outside assistance might alleviate some of your burdens.

They Facilitate Tasks

When your loved one needs aid with bathing, dressing, and feeding, personal care assistance might consume a significant portion of your day. Attempting to cram in holiday preparations strains your schedule, and something will inevitably fall by the wayside.
A caregiver can manage all of your loved one's personal care needs and be present for them, ensuring that no vital aspects are overlooked while you're busy with holiday preparations. Additionally, extra care is taken to avoid seasonal decorations becoming fall hazards while your loved one adjusts to temporary changes in the home's layout.

Seniors Benefit From Companionship

The holidays can be extremely difficult for elderly relatives, particularly those who have recently lost a spouse or close friend. Having someone to chat with can help you get through the season, and a caregiver can provide this necessary company when you're busy. Caregivers value these relationships just as seniors do and will gladly spend time conversing with your loved ones as they reminisce about previous holidays.

You Receive a Much-Needed Rest

Everyone, including you, should have the opportunity to enjoy the holidays! You'll require time to shop, plan parties, and unwind with family and friends. Hiring a caregiver enables you to maintain your holiday rituals and rest, ensuring that you enter the new year feeling rejuvenated rather than harried. With the assistance of a home care provider, you can offer yourself and your loved one the gift of a less stressful holiday season.
If you or an aging loved-one is considering

Home Care in Los Gatos, CA

, please contact the caring staff at Reachpoint Home Care & Resources Inc. today. (408) 692-4110